Taylor Power® TA125_JD Details

Purpose Built Agriculture Generators
Capacity:
Rated:
125 kW
Category:
Stationary
Sub Group:
Agriculture
Engine:
Make:
John Deere
Model:
4045HF285K
Fuel Type:
Diesel
Alternator:
Please refer to spec sheet for your particular model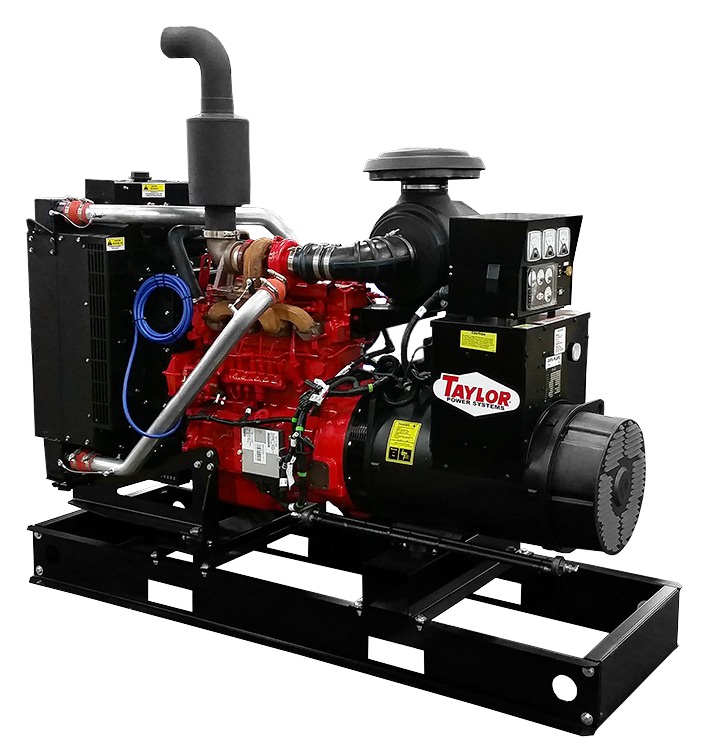 Unit Features:
Heavy Duty Steel Base
Vibration Isolators
Battery Rack & Cables
High Ambient Unit Mounted Radiator
15 ft. Fuel Line Set
Spark Arrestor Muffler
Battery Charging Alternator
5 Amp Battery Charger
PMG Pilot Exciter
120V/1500W Water Jacket Heater
Factory Test Prior to Shipment
Owner's Manual
Description:
Taylor agriculture generators have been awarded the Underwriters Laboratories and ETL certifications. Depending upon your specific requirements, Taylor Power provides agriculture generators ranging from 45kW to 250kW. The TA125 is rated at 125kW and has many optional features to meet the unique needs of the individual customers. For more information on this generator, please refer to our specification sheet.
Output Power Options:
Diesel

OUTPUT POWER OPTIONS:
Output Power Options
125°C RISE STANDBY RATING
105°C RISE CONTINUOUS RATING
sKVA
Make
Voltage
Alternator
Phase
Hertz
kW/kVA
Amps
kW/kVA
Amps
30% Voltage Dip
Marathon
120/240
1
60
125/125
521
120